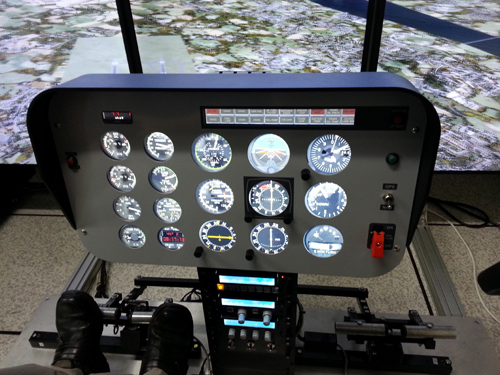 VRinsight B206 Main Instrument panel is compatible with DodoSim 206 helicopter add-on software for FSX and Prepar3d.
About the detail feature, please refer to the webpage below:
http://www.dodosim.com/adv206.html
* If any further information is required, please email to info@vrinsight.com.
Specification
* Total Height: 100 mm/ 3.9 inch
* Total Width: 580 mm/ 23 inch
* Total Depth: 340 mm/ 13 inch
* Total Weight: 10 kg
* USB Interface
* It supports VESA mounting holes (100mmx100mm) on the back of panel.
- For use a general monitor stand:
https://www.amazon.com/VIVO-Monitor-Adjustable-Screens-STAND-V002/dp/B009S750LA/ref=sr_1_4?s=electronics&ie=UTF8&qid=1497084278&sr=1-4&keywords=monitor+stand